If nothing ever changed, there would be no butterflies . . .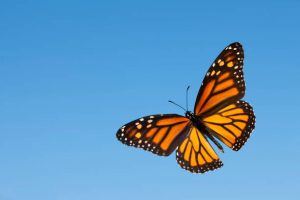 This year we are celebrating our 42nd year of acupuncture licensure in New Mexico!
It was not until 2018 that our work was recognized by the Bureau of Labor Statistics as a distinct profession, rather than a technique practiced by a variety of health care practitioners. Years of work by NCCAOM and state members of the ASA, including NMSAAM, were required to create the Standard Occupational Code "Acupuncturists – SOC – 29-1291."
Obtaining that "Acupuncturists" category was one important step for more patients to have access to our medicine and for acupuncturists to earn a living wage while helping our patients.
To follow is a short summary of the Wednesday, January 18 ASA Town Hall, "State of the Profession: Where do we go from here?"
Update:
In 2021, the Acupuncture for our Seniors Act was first introduced by our champion, Representative Judy Chu, and there were more supporters in 2022. Now NCCAOM has offered their experienced, federally registered lobbyists, well respected on the Hill, to help with the reintroduction of the bill, again sponsored by Rep. Chu.
The lobbyists are John Richardson, Senior Director, Government Relations and Molly Ford, Manager, Government Relations.
The "Get Ready: All Aboard" in the heading here is a call to arms to enlist colleagues, patients, friends and family— involvement from our whole nation of grassroots. We will need to follow ASA timing and direction, where we and our enlistees will be asked to send text support with specific directions for each category. We will let you know when it is ready.
Additionally:
Few healthcare professionals know who we are or what we can do, so why would they refer anyone to us? The general public is undereducated about acupuncture. Many healthcare professionals do understand the power of acupuncture, and they want a piece of the pie. They are working quickly to include a form of acupuncture in their own scope, especially now that acupuncture for low back pain is available for Medicare patients but can be billed by Medicare providers only. Medicare providers can bill Medicare directly, instead of billing under an MD, as acupuncturists must do when treating the chronic low back pain covered by Medicare.
Medicare now covers acupuncture, but not acupuncturists. Acupuncturists are not yet Medicare providers.
Obtaining Medicare recognition is a major NCCAOM/ASA initiative, which state members requested. Becoming Medicare providers increases the appeal of our profession, and it will NOT be mandatory for all acupuncturists to become Medicare providers.
Medicare inclusion is the first step toward entering the federal healthcare model.
While it is far from perfect, it is the current system to build from. If we do not become Medicare providers, acupuncture will live on for the 65+ million Medicare patients, but in the reduced forms that other healthcare providers are quickly adopting with their minimal training. By the year 2030, it is projected that there will be 80+ million Medicare patients.
The Wednesday, January 18 ASA Town Hall, "State of the Profession: Where do we go from here?" is an excellent overview. The lobbyists begin presenting 22 minutes into the thorough hour-long presentation. The whole presentation is quite inspirational and informative, and will tell you more about how to keep our profession viable.
The recording of the meeting is available at: https://www.nccaom.org/nccaom-webinars-posted/townhalls-meetings/  Along with the recording, power point slides are posted as well.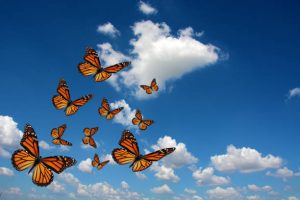 For more on our BLS code and how it was at last obtained:
https://www.bls.gov/oes/current/oes291291.htm
https://www.nccaom.org/acupuncture-earns-unique-occupational-code/
https://www.nccaom.org/about-us/press/bls-timeline/
Happy Year of the Rabbit:
January 22, 2023!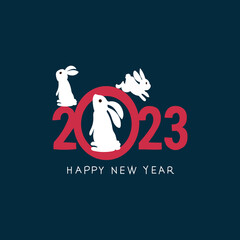 Please note: This article expresses the opinions and research of the author, and does not necessarily reflect all views or policies of NMSAAM members, the NMSAAM BOD, or the ASA.