NMSAAM Year End 2022 Report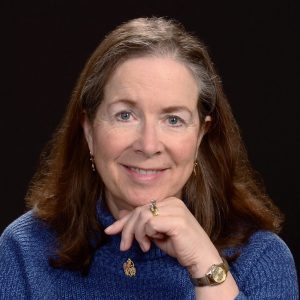 By President Yvonne Wylie Walston, DOM
We at NMSAAM are passionate advocates for this medicine, and we want to keep our DOMs informed. Thus we continued to send out e-blast news and Facebook posts to NMDOMs at least monthly, whether they are NMSAAM members or not. We do invite all DOMs to join NMSAAM to help keep our profession alive in our state, as NM has been a leader early on in the USA with licensure for acupuncture almost 42 years now. We are pleased that other states are catching up, and now we don't want to be left behind!
We post articles and news on the NMSAAM website that are often referred and linked to from the shorter e-blasts and Facebook postings.
We are very proud of our board and committee members, who have been working hard behind the scenes during the pandemic. Our VP, PR and Legislative Chair, Yvette Arellano, has been setting up meetings with NM Health Human Services Committee and legislators around the state to educate about our industry. Some NMSAAM BOD members gave educational presentations to the public and to various medical and patient groups.
January 15:
NMSAAM BOD Meeting 10am – 12pm
BOD discussed, among other things, our website change as the contract with Vision Friendly expired.
Our webmaster, Steven Malins, found a different host that works well with our budget.
We decided to work with the tech advisor and web designer who we worked with before Vision Friendly.
January 19-February 18:
New Mexico State thirty day Legislative Session 2022
NMSAAM proudly had lobbyists for the first time since NMSAAM incorporated in 2009.
We began working with our lobbying group in 2021 as per NM DOMs request, and renewed our contract again for this year, which will be especially helpful for the 2023 sixty day Legislative Session.
Having allies in the Roundhouse has been instrumental for NMSAAM, and for the interests of our DOM members:
We now have a seat at the table with key legislators and committees.
We're able to give input and sponsor bills, such as with the NM Health Securities Act, Medicaid coverage, and the Rural Tax Credit.
We are continuing our advocacy efforts in the 2023 NM Legislative Session, where our goals are to protect our valuable scope of practice and increase access to acupuncture medicine for all New Mexicans.
February 19:
NMSAAM BOD Meeting 10am – 12pm
February 26:
Virtual Town Hall for NM DOMs: DOMs across the state discussed pertinent NM legislation such as
The Health Security for New Mexico Campaign,
How NMSAAM, with the help of our lobbyists, submitted a bill in the 2022 Legislative Session to add DOMs to the list of health care professionals who can claim tax credits for working in rural areas of the state,
The upcoming sunset of our DOM practice act in 2024, and
The national progress for HR 4803 to authorize Medicare to recognize acupuncturists as providers, aka Acupuncture for our Seniors ACT, Introduced by Rep Judy Chu (D-CA).
March 12:
NMSAAM BOD Meeting 10am – 12pm
April 30:
NMSAAM BOD Meeting 10am – 12pm
May 13:
Board of Acupuncture and Oriental Medicine (BAOM) Regular Meeting
NMSAAM strives to be informed by having at least 1 NMSAAM BOD member present at these meetings.
NMSAAM President Yvonne Walston attended on line, and was pleased to see that the BAOM now has long awaited new members.
Brandon Taylor was elected Chair by professional members Mavrick Lobe, Jeanne Dixon, and Nityamo Lian along with public members Anna Silva, Vanessa Brogden and Robbie Tafoya.  Brandon Taylor replaced Selah Chamberlain as Chair, since Dr. Chamberlain's term was completed.
June 8:
PR Meeting 6:30pm
June 11:
NMSAAM BOD Meeting 3-5pm
June 20:
PR Meeting 6:30pm
July 1:
The Integrative Medicine Pain Treatment Subcommittee meeting met.
It was attended virtually by the BAOM Chair Dr. Brandon Taylor, DOM, NMSAAM BOD members Drs. Elene Gusch and Yvonne Walston, as well as Dr. Michael Pridham, DC, who began this group in 2019, along with various state officials.
Elene Gusch was volunteered to complete the recommendation document for acupuncture inclusion as Medicaid providers to our governor and state government.
July 6:
PR Meeting 6:30pm
July 15:
BAOM Regular meeting 9:00am
Attended by NMSAAM president Dr. Yvonne Walston and NMSAAM member Dr. Yvette Padilla
In person at 5500 San Antonio Dr, Albuquerque, NM
August 6:
NMSAAM BOD Meeting 10am – 12pm
August 10:
PR Meeting 6:30pm
August 21:
NMSAAM Fun-Raiser:
Our Fun-Raisers have often been in early May, but due to the pandemic, they have temporarily moved to August for the last two years so that they can safely be in-person at an outside location.
Our PR Chair, Dr. Yvette Arellano, pulled it off again for our 41st year of licensure in NM this year with a brunch on August 21st.
August 27:
NMSAAM BOD Meeting 10am – 12pm
August 31:
This is the second year that we have an official Proclamation from our Governor Michelle Lujan Grisham that October 24th, 2022 is Acupuncture and Herbal Medicine Day.
Thank you, ASA Li Ming Tseng for your nudging!
September 9:
The Medicaid recommendation document was presented at the New Mexico's Overdose Prevention and Pain Management (OPPM) Advisory Council virtual meeting at the New Mexico Department of Health, (NMDOH).
This document was approved by the OPPM Council, without edits, to be sent on to the NM state government. See https://nmsaam.org/stepping-forward-for-our-medicaid-population/.
Note that Tuesday Wasserman, ASA Medicaid Chair, was very helpful with statistics needed for the document, and she got us in contact with an MD from the University of New Mexico who is quite interested in acupuncturists, chiropractors and massage therapists being included as Medicaid providers also.
She is an excellent contact for future collaborations and communications.
September 17:
NMSAAM Annual Meeting
We are consistently holding our annual NMSAAM meeting in September, still on Zoom since the pandemic, again with Seven Malins as our Zoom host.
The following candidates were unopposed and were elected unanimously:
The Executive Board:
President, Yvonne Walston
Vice-President, Yvette Arellano
Secretary, Elene Gusch
Treasurer, Steven Malins
BOD Members at large:
Robert Bibeau, Caterina Di Palma, and Tim Walsh
Our active Committees include Communications, Continuing Education, Governance, Insurance, Legislation, Membership, Public Relations, and Website. Two CE classes were held; free for NMSAAM members, $50 for non-members.
September 21:
BAOM Regular meeting
October 2:
Web Updates
Steven Malins, NMSAAM Webmaster, reports that NMSAAM memberships are live on the new site, and explains the different ways to join NMSAAM  in his October 2nd posting, NMSAAM Needs You! (Memberships are Live!) 
October 29:
NMSAAM BOD Meeting 10am – 12pm.
Elene Gusch has received word that NMSAAM can have an Acupuncture Day at the Roundhouse on January 31st in the middle of the 60 day Legislative Session.
This may well be a good comeback after being shut out from treatments at the Legislative Sessions that we have done for years before the pandemic closed in-person sessions down.
November 9:
NMSAAM Insurance Committee Meeting 7-8pm
Led by Insurance Chair Caterina Di Palma
November 11:
Web Updates
The NMSAAM updated basic website https://nmsaam.org/ is now completed on the new hosting platform, signaled with the new home page photo of Chaco Culture National Historical Park, a World Heritage Site.
The NMSAAM website will always continue to be refined and updated, with adding material such as NMSAAM past BOD meeting and annual meeting minutes into the Members Only section.
Yvonne Walston sent follow-up emails to the DOMs who had not yet renewed and who fell off membership when the old directory transitioned to the new one, which Steve Malins also did awhile back.
November 18:
OPPM Council Meeting
November 28:
Human Health Services Meeting at the Roundhouse, Capitol Building in Room 322.
NMSAAM VP and Legislative Chair, Yvette Arellano, gave an excellent presentation about Acupuncture and Herbal Medicine to legislators,
Madam Chair Christine Trujillo and Co-Chair Ortiz y Pino are in agreement that a Rule needs to be made to adopt the legislation of implementing acupuncture in Medicaid.
Yvette Arellano says that we will collaborate with them to get the job done.
She hopes to be speaking to the head of Medicaid soon as suggested by Madame Chair.
She discerns that "The Sunset should be fairly easy", and that will be handled in one of the interims.
One of our lobbyists indicated to Yvonne Walston that she was very proud of Yvette Arellano's presentation.
November 30:
BAOM Regular meeting attended by NMSAAM BOD members
Elene Gusch,
Steven Malins and
Robert Bibeau.
December 3:
NMSAAM BOD Meeting 9am – 11am.
Elene Gusch is designing a survey that she will send out to NM DOMs for community building and membership.
This will include questions about what people want to see happen, what would help them, and what committees would work for them.
December 7:
NMSAAM Town Hall: Let's connect,
Moderated by Insurance Chair, Caterina Di Palma, with an open forum on two topics: 1) Safety in our Clinics and  2) Insurance Issues in our practices.
This was the preliminary Town Hall for the current term of NMSAAM following the September 21 annual meeting.
After the success of last term's two Town Halls, we are planning to hold open forum Town Halls with a variety of moderators and at different times monthly or every two months so that we can freely communicate across the state.
December 2022:
Year end is an especially excellent time to join NMSAAM, the professional organization for acupuncturists in our great state.
As a 501c6 nonprofit organization, professional dues are not a tax write-off, but it does reduce the taxable income
AND gives membership in both our state professional organization (NMSAAM) and our national professional organization (ASA).
For NM DOMs, it is necessary to be a member of the NMSAAM in order to be a member of the American Society of Acupuncturists (ASA).
Together we can make a difference. Join Now!
The best way to predict the future is to invent it.     -Alan Kay
Please note: This article expresses the opinions and research of the author, and does not necessarily reflect all views or policies of NMSAAM members, the NMSAAM BOD, or the ASA.